On your own, but guided.
The Guide book 34 Walks on the east of Crete is for easy or more complicated and longer walks.
In this walking guide you will find routediscriptions and a lot of pictures.
In this book you'll find drawings about the routes and situation scetches.
The more easy tracks are on the lower seasides and in the hills. There are also more difficult heavier tracks for the more experienced walkers. This book is very handy, with a spiral, so you can leave it open on the right page.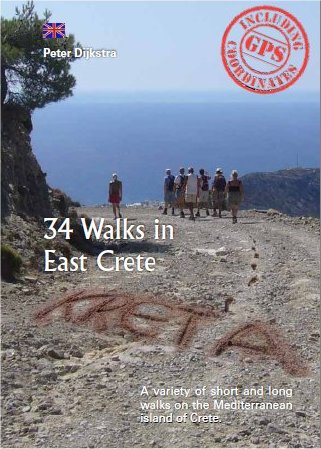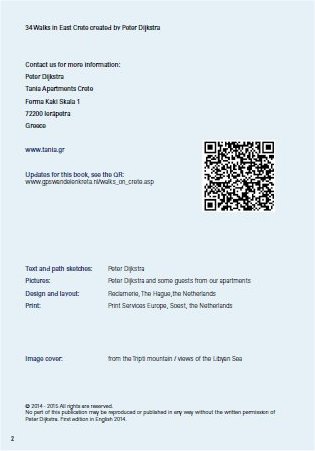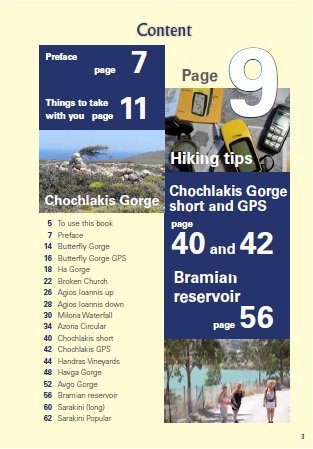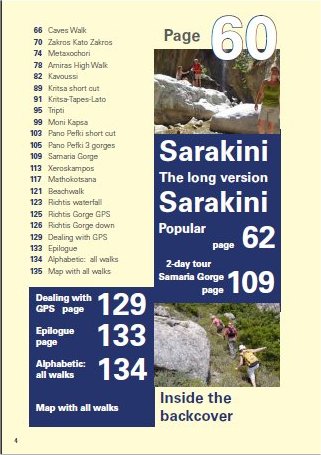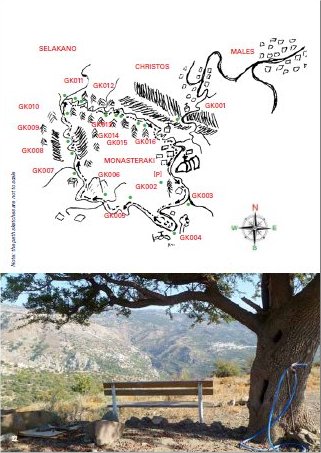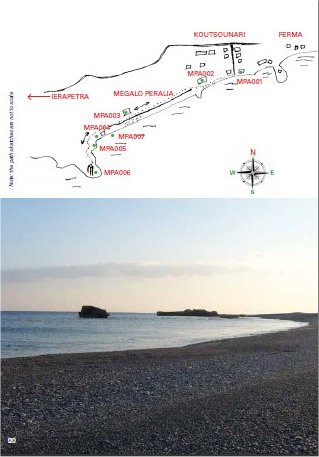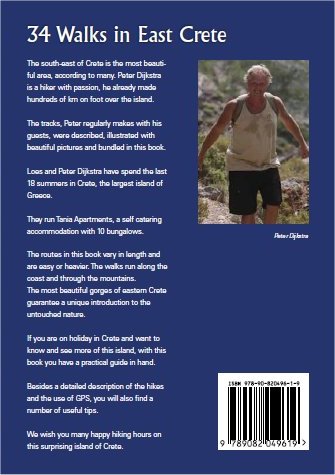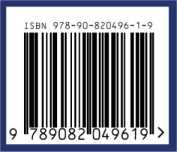 GPS is an extra. Most walkings you can manage to follow the blue dots in the track.
For Sale 138 pages in full colour.

handy spiral, so you can easily leave the right page open.
Detailsdrawings, pictures, routediscriptions and gps-codes.
Price 19,95 euro, delivery is extra.
To the bookshop.